Department History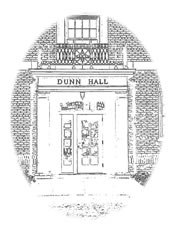 CMJ Department History1
The Departments of Speech Communication and Journalism and Mass Communication merged in 1994 to become the Department of Communication and Journalism. The Department of Speech originally was founded in 1915, one of the first such Departments nationally, and the Department of Journalism was founded in 1948. The two disciplines at the University of Maine underwent many changes reflecting the changes in the University's mission to serve all the people of Maine and beyond, which the Department of Communication and Journalism continues to do. As part of that mission, the Department of Communication & Journalism today recognizes the historic and continuing injustices that make its existence possible and accepts the responsibility to work for a more just future for its students, its staff, and communities in Maine and beyond. In the spirit of Louis Mitchell, who addressed the Maine State Legislature on behalf of the Passamaquoddy in 1887 to remind the State of the history of Passamaquoddy relations with settlers, the Department believes that communication, particularly whose voices are heard, is critical to education and the generation of knowledge.2 Since the 1980s, the Department has endeavored to honor the history and presence of those who have been unjustly refused education or for whom education became a weapon of injustice.
In acknowledgment of this history, the Department of Communication and Journalism recognizes the land that supports and makes the University of Maine's teaching and research mission possible is Marsh Island. It is formed by branches of the Penobscot River and is part of the homeland of the Penobscot Nation of the Wabanaki Confederacy (People of the Dawn Land) which includes the Abenaki, Passamaquoddy (Peskotomuhkatiyik), Maliseet (Wolatosquey), and Mi'kmaq Nations. Wabanaki peoples have lived in "what are now the Maritimes and Gaspé region in Canada and the northeastern United States"3 for at least 13,000 years and the Confederacy was formed in the mid-1700s. Wabanaki challenged English settlement from the early 1700s and sought to negotiate boundaries that were sustainable. In the 1800s, as part of U.S. settlement and dispossession of land from the First Nations, the Maine courts abrogated Wabanaki land and legitimized the relocation of its peoples which caused the loss of 96% of its population and included family separation, forced adoption, Christian conversion, and assimilative education. Today, there are 8700 members of Wabanaki bands and tribes residing in Maine, part of the Penobscot Nation (Pnawahpskek), Aroostook Band of Micmacs, Houlton Band of Maliseet Indians, the Passamaquoddy Tribe at Indian Township (Motahkokmikuk) and the Passamaquoddy Tribe at Pleasant Point (Sipayik).4 You can learn more about contemporary Wabanaki life, sovereignty, culture, and history here and here. The efforts of Wabanaki people to live with settlers through persuasion and traditions of Indigenous diplomacy demonstrate that traditions of what settlers called oratory existed and thrived beyond Europe.
Lands seized from First Nations would become the campuses for U.S. higher education. In 1862, President Abraham Lincoln signed the Morrill Act for the purpose of establishing colleges and universities across the United States. To do so, the Act "worked by turning land expropriated from tribal nations into seed money for higher education." This encompassed roughly 10.7 million acres of land "taken from nearly 250 tribes, bands, and communities over 160 violence-backed land cessions, a legal term for the giving up of territory."4 The Maine Legislature accepted the Federal mandate in 1863 and initially considered enlarging Bowdoin College or Colby College with additional lands seized from Wabanaki peoples. Eventually, Marsh Island was chosen as the site for a new college. After the Civil War, the new college was founded and on September 21, 1868, twelve men passed the examinations for entrance to the Maine State College of Agriculture and Mechanical Arts. Sale of 207,124 acres of Western Indigenous land raised $116,219 for the University of Maine ($1,869,254 in adjusted dollars). The United States paid $12,555 relative to these lands ($359,916 in adjusted dollars).5
The University has changed and expanded substantially in the more than 150 years since its founding. When Maine State College opened its doors in 1868, it served a small number of male students restricted to European ancestry and it emphasized agricultural and engineering subjects. Like all US higher education institutions, Maine has a complex history of gradually, fitfully expanding access and support to people excluded at its formation.  White women were admitted for all curricula in 1872 and Black students were admitted as late as the early 1900s, although acceptance of white women and Black students was another issue. Student activism in the 1960s, LGBTQ activism in the 1970s, faculty activism that lead to the founding of the Women Studies Program in 1981, the establishment of Native American Programs, and the recent bilingual English-Penobscot signage initiative all are critical events in the University's ongoing movement to acknowledge historic injustices and live up to its mission as a learning institution for all. For more on the bilingual signage initiative, see here, here, and here.  
Today the University of Maine serves thousands of students and endeavors to recruit a diverse student body for its five colleges and graduate programs: the College of Business, Public Policy, and Health, the College of Education and Human Development, the College of Engineering, the College of Liberal Arts and Sciences, the College of Natural Sciences, Forestry and Agriculture. The continual growth of the University was, and continues to be made possible, by the Penobscot land on which it is sited and the wealth and opportunity that results from that. Expanding knowledge of the University's history in relation to the injustices of its founding, such as through the bilingual signage initiative, and increasing awareness of the ongoing exclusions that have marked education, such as through curricula devoted to diversity and inclusion, are critical to making the University a site of healing. For more on the University's "Hidden History," see here. 
1 This department history is a living document and a work in progress.
2 Louis Mitchell, Documents Printed in the Order of the Legislature of the State of Maine during the Session of A.D. 1887, House doc. 251, 1-8.
3 Sarah Isabel Wallace, "Peace and Friendship Treaties." The Canadian Encyclopedia. Revised October 7, 2020, https://www.thecanadianencyclopedia.ca/en/article/peace-and-friendship-treaties.
4 Wabanaki spellings of tribal affiliations reflect the decisions of current tribal governments. There are four federally recognized tribes in Maine. For example, while there is the Aroostook Band of Micmacs in northern Maine, their kin in present-day eastern Canada often prefer the spelling Mi'kmaq (noun) and Mi'kmaw (adj). The kin of the Houlton Band of Maliseets along the St. John River refer to themselves as the Wolastoqiyik.
5 High Country News, "Land-Grab Universities," https://www.hcn.org/issues/52.4/indigenous-affairs-education-Land-grab-universities. Accessed January 18, 2022.
6 High Country News, "Land-Grab University," https://www.landgrabu.org.
---
Extended Timeline
Wabanaki peoples engage in cross-cultural, international, diplomatic persuasion with British settlers, signing multiple peace treaties between during the 17th and 18th centuries (for example, in 1686, 1693, 1689, 1713 and 1714)7.
From the late 17th to the mid-19th century, European and American settlers expanded their control of the regional, marked by conflicts between the English, the French, and Native allies of the French. The 1783 Treaty of Paris concludes the American Revolutionary War and leaves Wabanaki people to negotiate sovereignty and relations with Americans and the British8.
1821: Wabanaki people continue to pursue persuasion and diplomacy with the newly founded state of Maine. On behalf of the Passamaquoddy, Decun Sacobason petitions the Maine legislature to respect Passamaquoddy hunting and fishing and reminds the legislature of Passamaquoddy friendship with the United States during and since the Revolutionary War and the seizure of Passamaquoddy land by the British.
1862: The Morrill Act distributes Indigenous land to states for the purpose of founding institutions of higher education for US settler citizens.
1868:

Maine State College of Agriculture and Mechanical Arts founded on the Penobscot land of Marsh Island.

1871:

First declamation contests were held July 24 and August 1, 1871. They consisted of a contest in original oratory and a contest including both narration and oratory.

1872: White women admitted to all subject areas.
1876-1877:

President Allen pointed out the need for more speech training in his annual report. "The students need a thorough course of systematic instruction




in the principles of elocution and voice-building from someone who could devote the necessary time, by which the well-disciplined vocal organs could easily, correctly and forcibly express every shade of thought and sentiment. The graduates should be good readers and speakers" (President's Report, 1877, p. 10).

1887: Louis Mitchell addresses the Maine State Legislature on behalf of the Passamaquoddy to remind the state of the history of Passamaquoddy relations with settlers, including the history of diplomacy, treaties, the breaking of those treaties, the Passamaquoddy who fought for settlers, and the seizure of Indigenous land. It is a speech of engagement that attempts to redress collective amnesia regarding Maine's relations with the Passamaquoddy, seeking better relations through persuasion that challenges its audience.
1891: The term "Public Speaking" first appeared in the University of Maine's curriculum. The study of English included some work in extemporaneous public speaking. "The study of English begins with a brief review of the principles of grammatical analysis as an introduction to the subsequent study of Composition, which in turn becomes preparatory to the more formal study of Rhetoric. Once a week there is an exercise in public speaking, extemporaneous in form"9
1894-1897:

Complete descriptions of speech courses provided for the first time in catalog announcements. Courses were transferred to the newly organized Department of English. A1. Rhetoric —…fortnightly exercises in extemporaneous speaking… A2. Rhetoric — …exercises in extemporaneous speaking and writing as in A1. A3 Declamation — An attempt is made to train the student to study his author intelligently, to deliver his voice correctly, to use appropriate inflections and emphasis, to illustrate his thought by fitting gestures, to gain self control and to acquire a good stage presence.

1897-1898:

When college opened for the 1897-1898 sessions, the students came to the University of Maine for the first time. The state legislature had agreed to the change, and now both B.S. and B.A. degrees were to be granted.

1897-1902:

Three men in the English Department taught the courses dealing with speech. Professor Estabrooke taught Declamations and Themes; Mr. Thayer handled part of the Themes; Mr. Upton had Rhetoric and the rest of the Themes.

Circa 1900: Black students are first admitted.
1902:

First course designated as "Public Speaking" was listed in the university catalog. Mr. Eby, a new man in the English Department taught the course and assigned Riddle's Modern Reader and Speaker as the textbook. Eh 1. Public Speaking — The purpose of this course is to give the student a practical knowledge of the fundamental principles of effective public speaking.

1904:

There were now three distinct speech courses: Public Speaking, Forensic Writing, and Oral Debate.

1906:

New faculty member, Windsor Daggett, handled the speech courses already offered, and added Advanced Public Speaking.

1909-1910:

The English Department was split into Courses of Composition, Courses in Public Speaking, and Courses in Literature. This separation of Public Speaking from the other English courses might well be considered the embryonic state of the Public Speaking Department which was to be established in a few years.

1910-1911:

Mr. Ketcham was appointed to the faculty to teach debate. That provided an opportunity for a student to have three years' work in argumentation.

1913-1914:

Curriculum in Journalism established. Students who completed this curriculum receive the Bachelor of Arts degree for major work in English. Three journalism courses appeared in the catalog.

1915-1916:

The newly-founded Department of Public Speaking took over all speech courses with Professor Daggett as head of the department and Mr. Cranston as his assistant. "The duty of the state university to provide extensive training in public speaking is plain… Any citizen, no matter how humble, may be trained to raise his voice in the councils of the community, state and nation. The privilege of free public speech is the only means of communication with his fellow man which cannot be close to him…" (V.A. Ketcham, "Public Speaking in State Universities", Educational Review, February, 1917, p. 152.).

1918-1919:

This was the only year during the University's history that no speech courses were available. During the summer of 1918, Professor Daggett had been called into the armed forces, and no one was appointed to replace him. The curriculum in Journalism was still offered. Three courses in the English department were journalism specific.

1919-1920:

Professor Harriman was the new head of department, and handled all classes himself. He added three new courses: Teachers' Training in Play Production, Speech Defects, and Dramatic Literature. The department now offered the following courses: Public Speaking, Argumentation, Parliamentary Law, Speech Defects, Teachers' Training Course in Play Production, and Dramatic Literature — Tragedy, Melodrama, Comedy, Farce, The Pageant. Under the Department of English, two journalism courses were offered including Practical Journalism. This course consisted of editing or reporting for the university newspaper, The Maine Campus.

1920-1921:

Mark Bailey's first year at the University of Maine. Bailey taught eight courses including dramatic reading and play production.

1922-1923:

Within the Department of English, Journalistic Composition was the only journalism course offered. Mark Bailey and Francis Wallace taught 7 courses in the Department of Public Speaking.

1923-1924:

Courses offered dealing with Journalism remained under the Department of English. Journalism courses included History of Journalism and Newspaper Ethics and Principles. The Department of Public Speaking was divided into two divisions: Speaking Courses and Courses in Expression.

1934: Native American programs come into being at the University when The Board of Trustees votes to offer free tuition to five students, either from the Penobscot or Passamaquoddy tribes. Some of the students who enrolled between 1934 and 1939 were Bertha Ranco, Eunice Baumann-Nelson (Penobscot), and Theodore N. Mitchell (Penobscot). Nelson-Bauman was the first Wabanaki graduate from the University.10
1939-1940:

The Department of Speech was established in 1939. The primary function of the Department of Speech is to offer courses in all phases of speech education, including formal and informal speech, debate, radio, voice, speech correction, expression, and theatre. Courses offered dealing with Journalism fell under the Department of English Literature and Composition. Professor Coggeshall taught five courses.

1940-1941:

The Department of Speech separated into two divisions: Division of Speech, Radio, and Debate and Division of Theatre.

1941-1942:

The Department of Speech first offered a major in Speech and/or Theatre.

1942-1946:

Courses normally found under the Department of English were temporarily omitted.

1946-1948:

Journalism courses appeared once again under the Department of English in 1946. Professor Jordan taught all six courses offered. The Department of Speech continued to offer majors in both Speech and Theatre.

1948-1950:

The Department of Journalism was established in 1948. Professor Jordan taught all courses offered. The courses in Journalism are designed to provide, within the liberal arts program, professional guidance for those who plan careers as reporters or editors. The Department of Speech offered both a speech and a theatre major. The Department offered courses in public speaking, theatre, radio, speech corrections, interpretation, and general speech.

1976-1995: Ray McKerrow, distinguished professor of rhetoric and future National Communication Association President, is a core faculty member of Speech Communication.
1981: Women's Studies Program founded and Marisue Pickering of Speech Communication participated in the Women in the Curriculum Program, which offered grants intended to support inclusion of women across the curriculum and diversity more generally. With one such grant, Eric Peterson in Communication led the revision of Interpersonal Communication to include issues of gender and communication. In consultation with the Women in the Curriculum Program, Eric Peterson, along with Marisue Pickering, Kristin Langellier, and Val Endress, published a diversity handbook that went through several editions and included voices of women, people of color, and the disabled as well as conceptual writings on sexual politics to complement weaknesses in existing textbooks.
Early 1980s: Kristin Langellier adapted the oral performance of literature courses to the study of narrative performance of identity and the social construction of culture, which featured attention to questions of difference.  
Mid-1980s: Communication faculty participate in drafting and introducing the Policy on Inclusive Language to the University.
1980s: Eric Peterson begins to serve on the LGBT Council and would do so until his retirement in 2015.
1987-2017: John Sherblom, noted professor of organizational and computer-mediated communication, serves with distinction and develops or revises courses on small group communication, persuasion, public relations, organizations, and communication technology.
1988: Eric Peterson begins to serve on Women in the Curriculum. Communication Faculty continue to serve in advisory roles to Women's Studies and now Women's, Gender, and Sexuality Studies.
Circa 1990: Eric Peterson develops a Social Influence of Mass Communication course that focuses on intersections of gender, race, and class in media influence.
1990s: Kristin Langellier begins service on the Franco-American Studies Advisory Committee and would continue to do so until her retirement in 2015.
1994: Departments of Speech Communication and Journalism and Mass Communication are merged into the Department of Communication and Journalism. Also, three faculty members C. Kelly, Ann Laffoon, and Ray McKerrow published a diversity supplement to public speaking that featured voices of women and people of color and all public speaking sections incorporated diversity issues as part of the curriculum. 
1996: John and Liz Sherblom publish

Much More Than Sexuality: Listening to 70 Gay People Talk

, featuring personal narratives of queer individuals in the context of broader anti-gay prejudice and in the wake of stigmatization related to HIV-AIDS.

1997-2003: Lyombe Eko, a distinguished professor of media law and ethics, begins his career at the University of Maine.
1999-2003: A series of graduate seminars are offered featuring feminist theory, postcolonial studies, feminist science studies, and racial theory 
Late 1990s to 2000s: Communication and Journalism faculty organize and host several Visiting Libra Diversity Professorships for distinguished faculty of color designed to support the study of race and gender through weeklong workshops, seminars, and lectures.
2000: The rhetorical criticism course is revised as Speech, Space, Event and features analysis of race and border rhetoric in the United States. The course continues to evolve and is now themed around racial rhetoric generally, including border rhetoric.
2002: The survey of rhetorical theory course was revised to include an equal balance of women's voices in the history of thought about rhetoric.
2005-2015: Laura Lindenfeld, now Dean of the School of Journalism and Communication and Executive Director of the Alan Alda Center for Communicating Science at Stonybrook University, begins her career at the University of Maine.
2005: Kristin Langellier introduces an Intercultural Communication course that attends, in part, to Somali immigrant experience in Maine. Eric Peterson introduces a Sexualities in Mass Communication course to support a potential interdisciplinary LGBTQ minor (the minor never formed).
2007: The Department opened its PhD program in Communication.
2009: Laura Lindenfeld is a co-PI and co-author of the Sustainability Solutions Initiative, funded by a five-year, $20M National Science Foundation EPSCoR grant, that inaugurates the Department's development of Environmental Communication as a focus of research and curriculum, as well as the involvement of Communication & Journalism faculty with external, team-based interdisciplinary grant-based research and engagement.
2011: In partnership with Maine's Somali immigrant community, Kimberly Huisman, Mazie Hough, Kristin Langellier, and Carol Toner published an oral history,

The Somali Narrative Project

, after years of working with the community.

2015: Introductory and advanced Environmental Communication courses are offered, which introduce students to Indigenous voices, perspectives, and experiences. The advanced course was completely revised in 2018 to deepen engagement with Indigeneity.
2016-2018: The survey of Communication Theory is revised to weave in non-Western and indigenous perspectives, increased representation of theories developed by women, and critical communication theories attentive to the voices and experiences of historically marginalized populations in the U.S. Also, the general education Public Speaking and Interpersonal Communication courses are both revised to include the voices of diverse speakers and knowers and attend to ways in which everyday communication behaviors construct and/or disrupt dynamics of privilege.
2017: The graduate seminar in Social Media and Digital cultures is offered, which addresses how historically marginalized groups utilize social media to counter mainstream narratives.
2018: The narrative performance class is revised as a service-learning Narrative, Performance, and Social Change learning experience in which students engage and work with precarious populations in Maine to learn and share their stories, and to facilitate related community conversations.
2019: The graduate seminar in Rhetorical Theory: Aesthetic Tradition is revised to include Black aesthetic theory as a response to more traditional, exclusionary histories of aesthetic philosophy in rhetoric.
2019-2020: Communication & Journalism faculty host a learning circle on Whiteness for University faculty.
2021: The graduate seminar in Rhetorical Theory: Civic Tradition is revised to focus on citizenship and its historic exclusions.
7 Sarah Isabel Wallace, "Peace and Friendship Treaties." The Canadian Encyclopedia. Revised October 7, 2020, https://www.thecanadianencyclopedia.ca/en/article/peace-and-friendship-treaties. Also see Emerson W. Baker and John G. Reid, "Amerindian Power in the Early Modern Northeast: A Reappraisal," The William and Mary Quarterly 61, no. 1 (2004): 77-106.
8Edwin A. Churchill and Stephen J. Hornsby, "Warfare, 1675-1713." In Historical Atlas of Maine, edited by Stephen J. Hornsby and Richard W. Judd; cartographic designer Michael J. Hermann. Also, Hans M. Carlson and Stephen J. Hornsby, "Expansion of Settlement" and "Proprietors and Settlers." In Historical Atlas of Maine, edited by Stephen J. Hornsby and Richard W. Judd; cartographic designer Michael J. Hermann.
9 Circular of Information, Maine State College, The Journal Publishing Company, Bangor, 1892, 27.
10 John Bear Mitchell, Lisa Neuman, Micah Pawling, and Darren Ranco, "A Short History of Native American Programs at the University of Maine," forthcoming.