Department History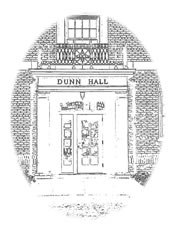 Information on this page taken from Elizabeth Rowe's (1952) master's thesis, A History of Speech Education at the University of Maine 1868-1940
The Morrill Act, signed by President Abraham Lincoln to permit the establishing of land-grant colleges, was accepted by the Maine Legislature in 1863. Because the Civil War was still ravaging the United States, no  immediate action was taken to actually found a college which would meet the terms of the Morrill Act.
At first, consideration was given to schemes for enlarging existing Bowdoin College or Colby College.
These ideas were discarded and a tract of land in Orono was deeded to the state.  On that site were set up the first classrooms or the state university, and on September 21, 1868, twelve men passed the examinations for entrance to the Maine State College of Agriculture and Mechanical Arts.
When Maine State College opened its doors in 1868, emphasis was on agricultural and engineering subjects.  How different is the University of Maine today with its College of Business, Public Policy, and Health, College of Education and Human Development, College of Engineering, College of Liberal Arts and Sciences, College of Natural Sciences, Forestry and Agriculture, and Graduate Study.
Before the Departments of Speech Communication and Journalism and Mass Communication merged in 1994 to become the Department of Communication and Journalism, the two disciplines at the University of Maine underwent many changes.  We have attempted to capture the look and feel of Department of Communication and Journalism as it experienced these changes over the years.  Feel free to take a stroll down memory lane or to learn more about how the Department became what it is today.